Lesser-known British Architects
J Hatchard-Smith & Son
The practice was formed in 1914 when John Hatchard-Smith took into partnership his son William Hornby Hatchard-Smith (1887-1987). Offices were maintained in London, Budleigh Salterton and Epsom. After the Second World War, the firm became Hatchard-Smith & Bertram, and later Bertram & Company.
Royal Engineers Headquarters, Ewell
RIBA British Architectural Library Photograph nos. AP50/3-AP50/4
St. Peter's Church War Memorial (1920)

Eltham Road

Lee

The church has been demolished but the war memorial on the site of the church in Courtlands Avenue.

​Imperial War Museum War Memorials Archive Ref: 47905

Kentish Mercury 21 May 1920

---
William Hatchard-Smith is chiefly remembered for designing a considerable number of large residences in the Budleigh Salterton area. These desirable properties are today marketed as "Hatchard-Smith" houses. Plans of many of these buildings are held in the Fairlynch Museum, Budleigh Salterton. Among the houses designed by William Hatchard-Smith are:
Before 1923
Wildflowers, 23 East Budleigh Road
Heatherlands, 13 Links Road
Reed Thatch, 6 Vales Road
1923-26
Heath End, 10 Northview Road
Ben Aros, 10 Lansdowne Road
Heath Cottage, 8 Lansdowne Road
Ridge End, 1 Westfield Close
Lawnside, 11 Westfield Road
Marden, 11A Exmouth Road
Lyonesse, 12 Fore Street Hill
Knotsfield, 9 Coastguard Road
Edzell, 31 Northview Road
Invermay, Knowle Hill
Ash Hayes, 9 Knowle Road
Mayen, 12 Links Road
Bank Head, Knowle Village
Windy Ridge, 6 Upper Stoneborough Lane
Crag Fell, 8 Upper Stoneborough Lane
ondercott, 7 East Budleigh Road
Ottercombe, 15 Coastguard Road
1926-30
Upper Westcott, 33-35 Northview Road
Watch Hill, 3 Cricketfield Lane
Lavenderhay, 9 Moorlands Road
Caughley, 10 Upper Stoneborough Lane
Edradynate, 6 East Terrace
Grasslands, 7 Knowle Road
Lace Acre, 1 Boucher Road
Little Garth, Ting Tong
Tahuna, 29 Exmouth Road
Moneens, 11 Moorlands Road
Hedges, 4 & 6 Sherbrook Hill
Kenmure, 18 Copp Hill Lane
Silhari, 10 Moorlands Road
Braemoray, Ting Tong
Round Hill, 11 Knowle Road
White House, 2 Exmouth Road
Langbrae, 12 Moorlands Road
1935-38
Half Acre, 19 Copp Hill Lane
Caledon, 5 Westbourne Terrace
Beechcroft, 6 Cliff Terrace
Post-1939
Maylands, 4 Mansfield Terrace
Upper Sherbrook, 13 Sherbrook Hill
Clover Cottage, 3 Moorlands Road
Hillfields, 1 Moorlands Road
Norman Lodge, 22 Copp Hill Lane
Rose Ash, 9 Westfield Road
Little Bridge, 31 Knowle Road
Exton, 23 East Budleigh Road
This list is extracted from http://budleighbrewsterunited.blogspot.co.uk/2012/08/a-home-that-william-hatchard-smith.html
Powered by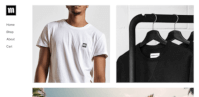 Create your own unique website with customizable templates.