Lesser-known British Architects
Howard Chatfeild Clarke
Personal
Son of
Thomas Chatfeild Clarke
Born: 1860
​Died: 12 Jul 1917
Marriage to Gertrude Victoria Galt, 16 Dec 1884
Professional qualifications and honours
Associate of the Surveyors' Institution (1884)
Fellow of the Surveyors' Institution (1886)
Fellow of the Royal Institute of British Architects (1912)
President of the Surveyors' Institution (1914-1915)
Professional practice
Joined his father,
Thomas
, as an apprentice in 1879
Between 1884 and 1895 in partnership with his father,
Thomas
, practising as T. Chatfeild Clarke & Son*
*P
rojects executed between 1884 and 1895 are listed under
Thomas Chatfeild Clarke
, even though some may have been the sole responsibility of Howard Chatfeild-Clarke
Professional appointments
Arbitrator
Land surveyor to the London, Southend and Tilbury Railway
Member of the Bishopsgate Ward Club
Surveyor to the Cordwainers Company
Surveyor to the Fishmongers Company (appointed 1895)
Honorary appointments
Political activities
Religious affiliation and activities
Treasurer, British & Foreign Unitarian Association (1907-1917)
Business addresses:
63 Bishopsgate Within, London EC1
102 Bishopsgate, London EC1
BenefactionsWill BequestsMemorial
Builder vol. 113 (1917), p 41, 52
RIBA Journal vol. 24 (Aug 1917), p. 239-40
RIBA Journal vol. 25 (1917-180, p.14,121
The Times 13 July 1917
Crouch End Board School additions
Gresham School, new buildings
Campsbourne School, Hornsey (opened: 23 Oct 1897)
Cordwainers Hall
Halton House, 20-23 Holborn (1907)

Martineau Memorial Hall, 21 Colegate, Norwich (1907)
Unitarian Church hall, Quex Road, Kilburn (1895)

Powered by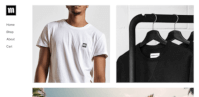 Create your own unique website with customizable templates.