Lesser-known British Architects
Thomas William Aldwinckle
Born: 1845
Died: 16 Sep 1920 - Battersea
​The Builder v. 119, 24 Sept 1920, p. 330
RIBA Journal v. 27, 1920, p. 484, 499-500
RIBA Journal v. 28, 4 Dec 1920, p. 78
Southern Eastern Fever Hospital, New Cross (in association with W. Crickmay, and Jarvis & Son)
Burnett, Henry W.

Hospitals and asylums of the world : their origin, history, construction, administration, management, and legislation, with plans of the chief medical institutions accurately drawn to a uniform scale, in addition to those of all the hospitals of London in the jubilee year of Queen Victoria's reign.

London : Churchill, 1891-1893.
Powered by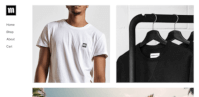 Create your own unique website with customizable templates.